Trail crosses 'Krios Potamos' over the 'Milia Bridge'
| | |
| --- | --- |
| | Platres Sports Center |
| | Platres-Pera Pedi Road. |
| | 30 minutes |
| | Category 3: Route with difficult terrain such as sudden changes in gradient (uphill and/or downhill), course along particularly rough and/or slippery, and/or narrow, and/or steep terrain. |
| | 1,5 kilometres |
Milia Bridge Trail (Μονοπάτι Γεφύρι της Μηλιάς) is used both for hiking and downhill mountain biking.
The trail was created and build by the Platres Community Council with the help of bicycle enthusiasts from all over the island. It is maintained by the Cyprus Downhill Club and it is not part of the nature trails maintained by the Cyprus Department of Forests.
 Download the trail for Google Earth (Data taken with Start point: Platres Sports Center and End Point: Milia Bridge).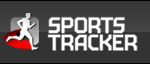 View Data in Sports tracker. (Data taken with Starting Point the Milia Bridge and Ending point the Platres Sports Center – Going Uphill).
In case of a Forest Fire Call / Αναφορά Δασικών Πυρκαγιών: 1407